Look around your spaces and observe your life talismans. You know, those little things you hang on to that remind you about family history, experiences you've had in your life, each one tells a story. As I get older, I'm finding reminders that I no longer need to keep, and others that are still warm memories about people.
Yeah, we all do it. We collect little things about the stories in our lives. Then, as we approach the 'home stretch' of our lives, the talismans filling our spaces become someone else's treasure, or they find their home in a rubbish pile. What are some unique talismans you enjoy, and what's their story?
My Grandmother sheltered a Jewish family during World War II. They shared a set of silver place settings as gratitude for her generous gift. I have a fork from that set and when my eyes gaze upon it, my heart imagines the stories of how the fork came into my possession. I don't know all the stories, but the smaller story it represents is all about how we take care of each other.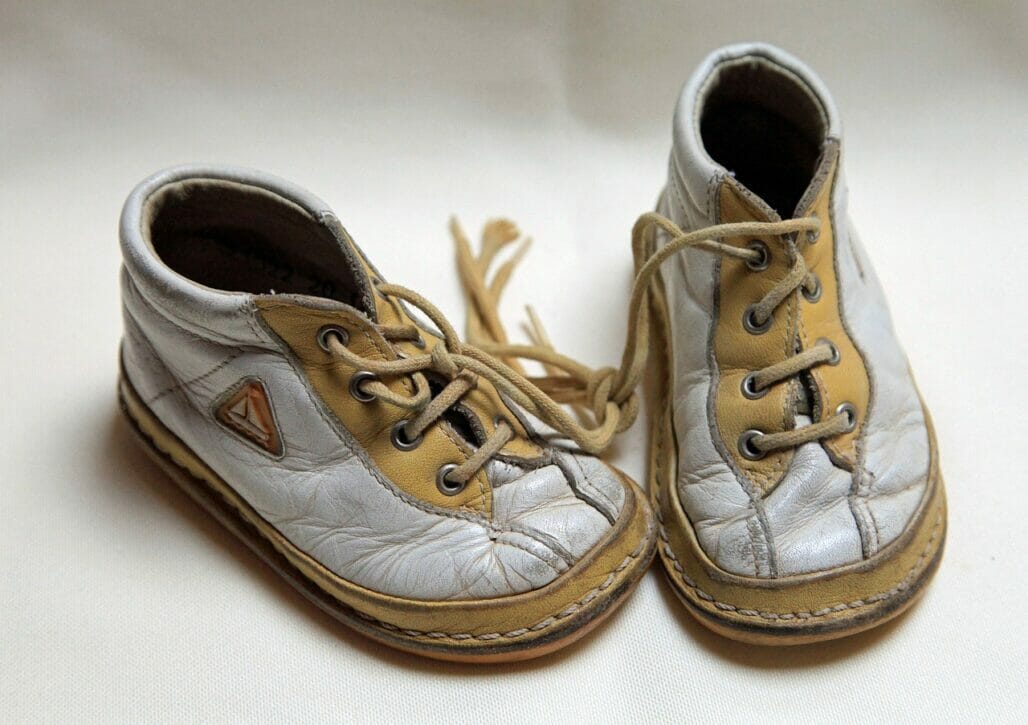 Oh, then there's a pair of children's dress shoes that my older sister wore when she was quite young. My older sister died many years ago, but her little shoes remind me of the joyous gift she continues to be to me these many years later. Her little feet went places in those shoes. I was not there; I wasn't even a gleam in my parent's eye yet, but my sister had life in those shoes. Seems silly, I know, but those shoes keep my connection to my big sis somehow.
I came upon a shackle once upon a time that surely bound a slave once upon a time. Long before I appeared on this earth, I experience an unexplainable connection to the countless lives that were touched by such a cruel thing. I wonder about their stories, what made their hearts full of love, and the horrific drama they surely endured. I keep the talisman to remember how indelibly connected we are, and there are lives impacted by experiences we can only imagine.
Well, there are countless other little things I've collected through the years. As I share these talismans with others by human connection or by rubbish, these are little representations of stories that made my life what it is. Life is an interesting experiment, isn't it?
Image by Stefan Schweihofer from Pixabay